2007-08 SP Game Used Edition SIGnificance 47/50 Wayne Gretzky #S-WG Auto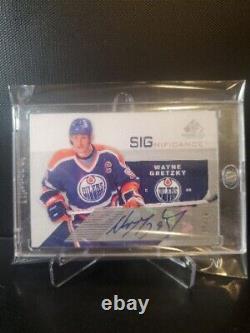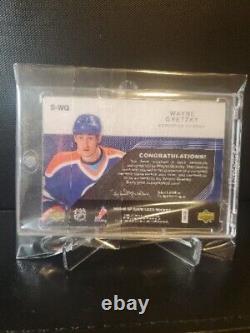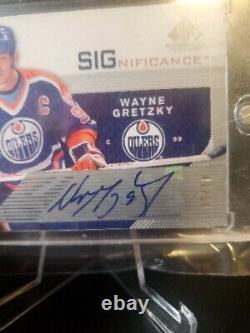 This rare and highly collectible 2007-08 SP Game Used Edition - SIGnificance card features the autograph of Wayne Gretzky and is serial-numbered 47/50. It is an original print from Upper Deck and is in top-notch condition, ready for any true hockey fan and collector to add to their collection.
The card features the iconic Wayne Gretzky and is a single-insert product, making it even more special. It is a short print and a great find for any Edmonton Oilers fan.
We have been collecting sports cards for years and have a passion for people and the collectible industry. We don't guarantee any grades of raw cards.